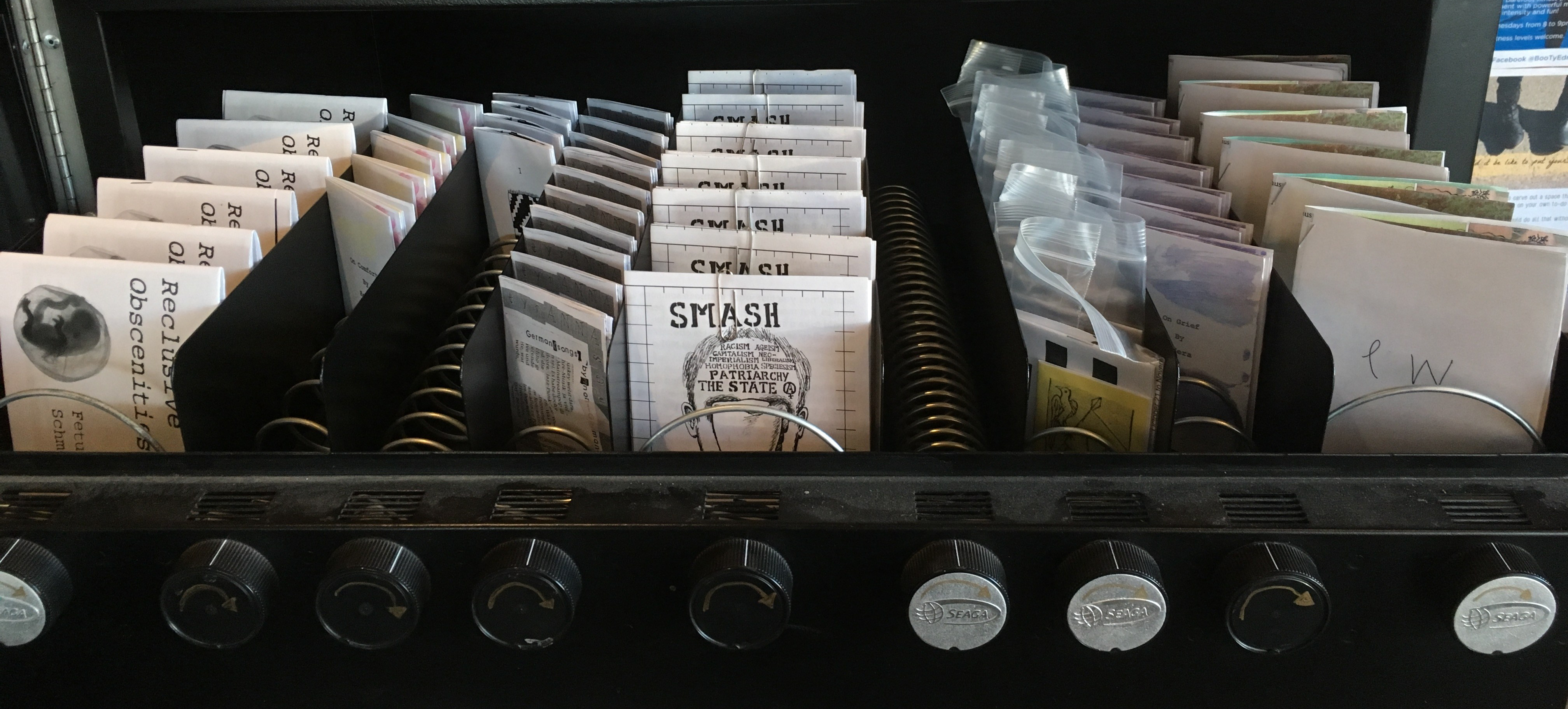 We are always on the lookout for new titles to stock in our machine! Please note that the largest size we can currently carry is 4.25″ x 5.5″.
Other specs to note:
– the distro runs on consignment
– wholesale cost is $1.00 per zine // retail is $1.50 per zine
– payouts are done quarterly by way of cash, interact e-transfer, or paypal
– all prices are in Canadian dollars
– we ask for 10 copies to start
– ABSOLUTELY NO SEXIST, HOMOPHOBIC, TRANSPHOBIC, RACIST, OR OTHERWISE OFFENSIVE CONTENT
E-mail zinemachine780 at gmail dot com with any questions or to proceed with submitting your zine for distro consideration.